Instagram is a popular photo-based social networking site, but it offers more than just a way to stay informed about your friends' activities. Instagram is a medium used by influencers and small businesses for audience connection, engagement, and sales.
You can access Instagram's robust business capabilities only by setting up a company or artist account. Let'sreview how to set up your Instagram business account and demonstrate how to use the platform's best capabilities for sales, connections, and engagement.
Is Instagram the Right Platform for Your Business?
Choosing whether Instagram is appropriate for your business in the first place is one of the first stages of using it. We must review the marketing foundations to understand this. There are two forms of marketing:
Direct Advertising
Brand Advertising
A "call to action" is the hallmark of direct advertising. In essence, you are asking them to do an action; in this situation, you probably want them to purchase from your company. Direct advertising is a paid activity that you can monitor to determine your ROI, and Instagram (which is owned by Facebook) has these capabilities with its Ad platform.
However, the price of revealing your narrative is brand marketing. It is a strategy for piquing interest in your company and educating potential customers about your values. Instagram is also excellent for this.
But the crucial query is, "Do your customers use Instagram?" Instagram claims that more than 200 million people view at least one business profile daily, making it highly effective for all businesses. Therefore, the actual decision should not be whether or not to use Instagram for business but rather how to do so. Do not worry; we will go to length on this topic.
Creating A Growth Strategy for Instagram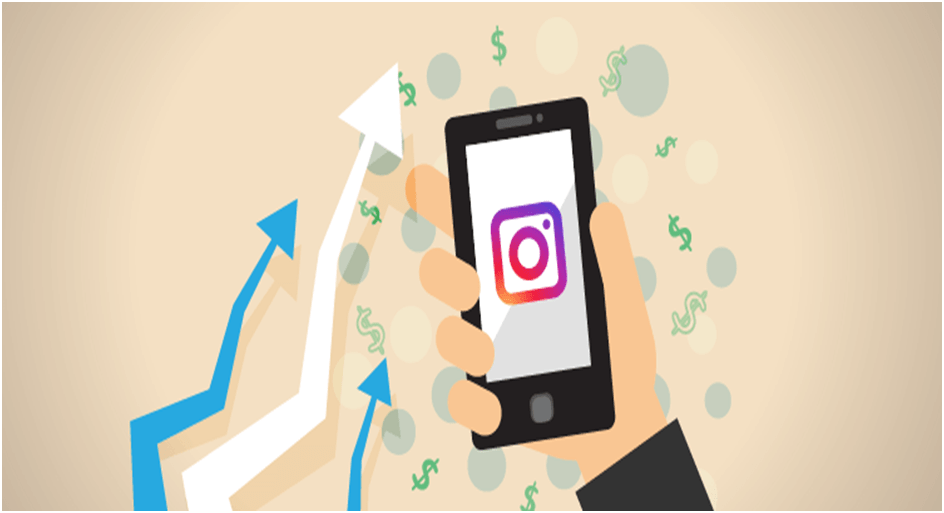 Most users dive in head first and begin posting about anything that comes to mind on Instagram. Images of their place of employment, their cat, their children, you get the point. Stop doing this now and use strategy to supercharge your account for business expansion.
To do this, you must embark on a study quest, the goal of which is to ascertain what content and hashtags are adequate for your industry. Let's imagine that your company is a coffee shop. To begin, observe the content types posted by well-known coffee shop brands.
Starbucks has 16.5 million followers, and its profile page has a fantastic "mission statement." Create a "swipe file" of all the most incredible stuff they create (this will be very helpful to you). Then, go to Google and look for coffee shops in different places.
You can begin developing your business strategy once you have a swipe file of at least 30 firms and post categories. The following 5 categories will form the foundation of a sound strategy:
Posts of the highest caliber and aesthetic attractiveness
ASK your audience to participate.
To connect with other businesses, use the DM tool.
Bring more people to your websiteto generateInstagram likes
Grow your Instagram following or brand
How to Write Instagram Posts That Perform Well
This section will focus on structuring your Instagram account to maximize its effectiveness. And while beautiful photographs are compelling, this article examines the topic in much more detail and will show you both the kinds of posts you should use and the kinds of images that will leave your audience wanting more. There are only a few post types that you may utilize for any form of business. These are them. Let's examine each of these five crucial areas for progress.
Posts with Quotations
On Instagram, quotes are still viral. They are simple to make and are widely available.
Quotations With Brand Images
A quote that incorporates your brand image—which might be you as a person or your products—is far more effective than a simple phrase.
Product Images
Product shots are a terrific method to promote your company and can be used for everything from food and water bottles to clothing and handbags.
Query Posts
A question post is an excellent strategy for getting readers to interact with your material.
Make Stories
Stories are a relatively new format for distributing content; in essence, they describe the day-to-day operations of your organization. The vast majority of Instagram posts for businesses are of these fundamental post kinds. Carousels, giveaways, quizzes, and video posts are examples of the many variants, but the pattern is always the same. The power of status, which is at the root of all these, is possibly the most potent Instagram principle for the business you must master. Your posts will stand out and garner more momentum than you ever imagined once you've mastered this.
How to Harness the Influence of Status
Whether we like it or not, Instagram is powered by status. Many people use the platform to elevate their status, both in the eyes of their followers and, most often, in their own. This is a difficult concept to grasp over, but using the platform to its full potential is crucial. Status roles govern human behavior, and if we want to increase our revenue, we must take advantage of this for our enterprises. So, how can you do this using Instagram? The options are two.
Your content will elevate the status of your product or service in the public's eyes.
When customers use your goods or services, their perception of their status will be elevated thanks to your content.
How to Encourage Engagement from Your Audience
So now you are aware of how to write visually engaging posts. The next phase is to start requesting audience participation. They will start to notice more of your posts and like and comment on them if they have an interested audience. Getting your audience to enable "notifications for your channel" is the first step. Every Instagram profile has three dots in the corner; you can access several additional choices by clicking them. The 'Turn on post notifications option' is one of these alternatives. Since they will be informed each time your company updates, this is comparable to obtaining an email subscriber. You can ask them to do it using the same YouTubers do.
Conclusion
Instagram offers numerous helpful features for businesses, as you can see from the recommendations for using Instagram for business provided throughout this piece. The following are some of the most crucial features that are exclusive to professional accounts, Instagram Insights provides information on your content's performance and audience demographics, tags products in your content with Instagram Shopping, and features of Instagram Direct that make managing DM discussions easier
But generally speaking, Instagram for businesses functions the same way it does for content providers or personal profiles. To increase your audience and foster community around your account, create fantastic material that uplifts, educates, or entertains your readers.